It matters to God how His Word is brought before His people.
The Apostle Paul, imprisoned in Rome, wrote with passion in his heart, "Timothy, this is the last thing I will ever say to you: Preach the Word."
That is the heart of
expository preaching
.
What expository preaching does is explain the divine authorial intent of a passage of Scripture and what its implications are for life.
The primary role of the expositor is to wrestle out of the Bible the true meaning of the text. Expository preaching starts with a text of Scripture, stays with a text throughout the entire message, and supports it with other texts.
The preacher moves consecutively through a text of Scripture while explaining and applying it.
In order to address the entire person of his listeners
-
the mind, the emotion, and the will -
the expository preacher seeks to:
Illumine and instruct the minds of his listeners with the truth
Inspire and ignite their hearts with a love for the truth and a hatred of their sin
Encourage and enlist their wills to commit to the truth that has been presented
As an expository preacher, Pastor Bob believes expository preaching is most effective when a book of the Bible is worked through in order to provide continuity of learning. As he preaches the Word of God, Bob seeks to become the bridge that connects the ancient text to the modern listener.
Below is a partial list of resources Pastor Bob uses for sermon preparation. Bob explains the rational for these sources, "I use authorities whose views have stood up to the test of time and criticism."
Historical sources:

Augustine of Hippo – (13 November 354 – 28 August 430 AD) early Christian theologianwhose writings influenced the development of the Western Church and Western philosophy, and indirectly all of Western Christianity.

Martin Luther - (10 November 1483 – 18 February 1546) A German professor of theology, composer, priest, Augustinian monk, and a seminal figure in the Protestant Reformation.

John Calvin – (10 July 1509 – 27 May 1564) A French theologian, pastorand reformer in Geneva during the Protestant
Reformation. He was a principal figure in the development of the system of Christian theology later called Calvinism.

Charles Spurgeon - (19 June 1834 – 31 January 1892) was a strong figure in the Reformed Baptist tradition. Spurgeon remains highly influential among Christians of various denominations, among whom he is known as the "Prince of
Preachers".

D. L. Moody - (February 5, 1837 – December 22, 1899) was an American evangelist and publisher connected with the Holiness Movement, In Chicago, he built one of the major evangelical centers in the nation, which is still active.

C. S. Lewis - (29 November 1898 – 22 November 1963)Lewis is also regarded by many as one of the most influential Christian apologists of his time. He has been called "The Apostle to the Skeptics" due to his approach to religious
belief as a sceptic, and his following conversion.

Leon Morris - (15 March 1914 – 24 July 2006) was an Australian New Testament scholar. He published several theological works and commentaries on the Bible.

John Stott - (27 April 1921 – 27 July 2011) was an English Anglican priest and theologian who was noted as a leader of the worldwide evangelical movement.

Modern Theologians:

D. A. Carson - (born December 21, 1946) Carson has been described as doing "the most seminal New Testament work by contemporary evangelicals" and as "one of the last great Renaissance men in evangelical biblical scholarship." Emeritus
Professor of New Testament at Trinity Evangelical Divinity School and co-founder of The Gospel Coalition. He is a
prominent evangelical scholar and author.

Daniel M. Doriani - Graduate of Westminster Theological Seminary and professor of theology at Covenant Theological Seminary. Doriani is a pastor and scholar recognized for his works on biblical interpretation in the Reformed Expository Commentary series.

Os Guinness – (September 30, 1941) is an English author or editor of more than thirty books. He is a senior fellow at the Oxford Centre for Christian Apologetics. A frequent speaker and prominent social critic, he has addressed audiences across the world.

Timothy J. Keller - (born September 23, 1950 )is an American pastor, theologian, and Christian apologist. The founding pastor of Redeemer Presbyterian Church in New York City; Chairman and co-Founder of Redeemer City to City, which trains pastors for ministry in global cities; and the author of numerous books. The centerpiece and underpinning of Keller's ministry has been his teaching of the doctrine of the gospel.

Richard D. Phillips – is the senior minister of Second Presbyterian Church of Greenville, South Carolina and coeditor of the Reformed Expository Commentary series.

Philip Ryken - (born 1966) is an American theologian, Presbyterian minister, and academic administrator. He is the current president of Wheaton College in Wheaton, Illinois and has written and edited for the Reformed Expository Commentary series.

Derek W. H. Thomas – (February 7, 1953) is a reformed pastor and theologian known for his teaching, writing and editorial work. He is currently the Distinguished Visiting Professor of Systematic and Historical Theology at Reformed Theological
Seminary in Atlanta, Georgia.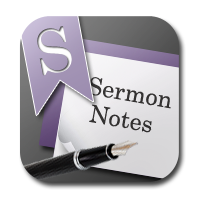 Current Message - Sermon Notes
Listen to the message and take notes with interactive sermon notes
God Called
6/26/2022
Scripture:
Hebrews 11: 28a
Speaker:
Rev Robert Hindman
God Came Down
6/19/2022
Speaker:
Rev Robert Hindman
Be Committed
6/12/2022
Scripture:
Hebrews 11: 26 - 27
Speaker:
Rev Robert Hindman
Nearsighted or Farsighted
6/5/2022
Scripture:
Hebrews 11: 24-27
Speaker:
Rev Robert Hindman
From Riches to Rags
5/29/2022
Speaker:
Rev Robert Hindman
Looking Ahead Or Behind
5/22/2022
Scripture:
Hebrews 11: 20-22
Speaker:
Rev Robert Hindman
It Takes Time
5/15/2022
Scripture:
Hebrews 11: 17-19
Speaker:
Rev Robert Hindman
Hurry Up and Wait
5/8/2022
Scripture:
Hebrews 11: 11-16
Speaker:
Rev Robert Hindman
What's Your Desire?
5/1/2022
Scripture:
Hebrews 11: 7-10
Speaker:
Rev Robert Hindman
Acting on Faith
4/24/2022
Speaker:
Rev Robert Hindman
Open Your Mind
4/17/2022
Speaker:
Rev Robert Hindman
The Father's Will
4/14/2022
Speaker:
Rev Robert Hindman
Whose Voice?
4/10/2022
Speaker:
Rev Robert Hindman
Christ Took Hold of Me
12/20/2020
Scripture:
Philippians 3:10-14
Speaker:
Rev Robert Hindman
Interactive Sermon Notes
Finding Joy in Confidence
12/13/2020
Scripture:
Phillipians 3:1-11
Speaker:
Rev Robert Hindman
Interactive Sermon Notes
Twinkle, Twinkle
12/6/2020
Scripture:
Philippians 2:14-30
Speaker:
Rev Robert Hindman
Interactive Sermon Notes